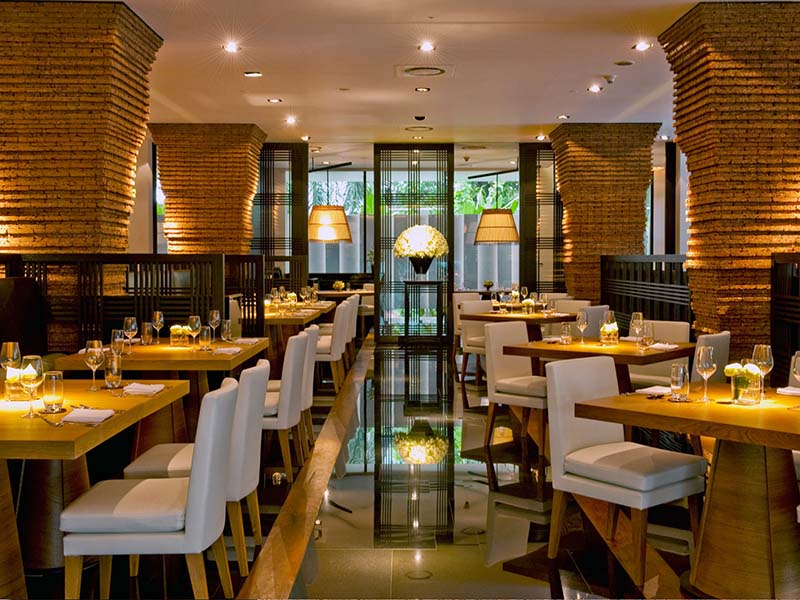 Australian-born chef David Thompson is a Thai cuisine scholar of the highest order but even he wouldn't have imagined that his restaurant Nahm, in the swanky Metropolitan Hotel in Bangkok, would one day be crowned the Best in Asia. Thompson is no stranger to high-reaching achievements – his now-closed London venue of the same name became the first Thai restaurant to be awarded a Michelin star – but to achieve a top ranking on Thai soil is all the more impressive and is testament to his skill as a chef and to the quality and authenticity of his food.
Nahm takes its cues from the temples of the ancient Siam city of Ayutthaya, featuring bare wooden tables and raw brick pillars, with Thompson painstakingly poring over century-old cookbooks of former Thai matriarchs to create a menu in tune with its surroundings. Dishes range from light and creative starters such as smoked fish, peanut and tapioca dumplings; and salad of freshwater crayfish with pork and Asian pennywort to the more fiery minced prawn simmered with shallots, young chillies and coriander, fresh vegetables and smoked pork; and salted duck egg and prawn relish with grilled catfish and fresh vegetables.
Thompson's close attention to the Thai tenets of sour, sweet, salt and spice, as well as his penchant for smoked ingredients, makes Nahm a shining example of fine Thai cuisine and a restaurant worthy to sit on any galloping gastronomes' list of must-visit destinations.
http://www.theworlds50best.com/list/1-50-winners/nahm